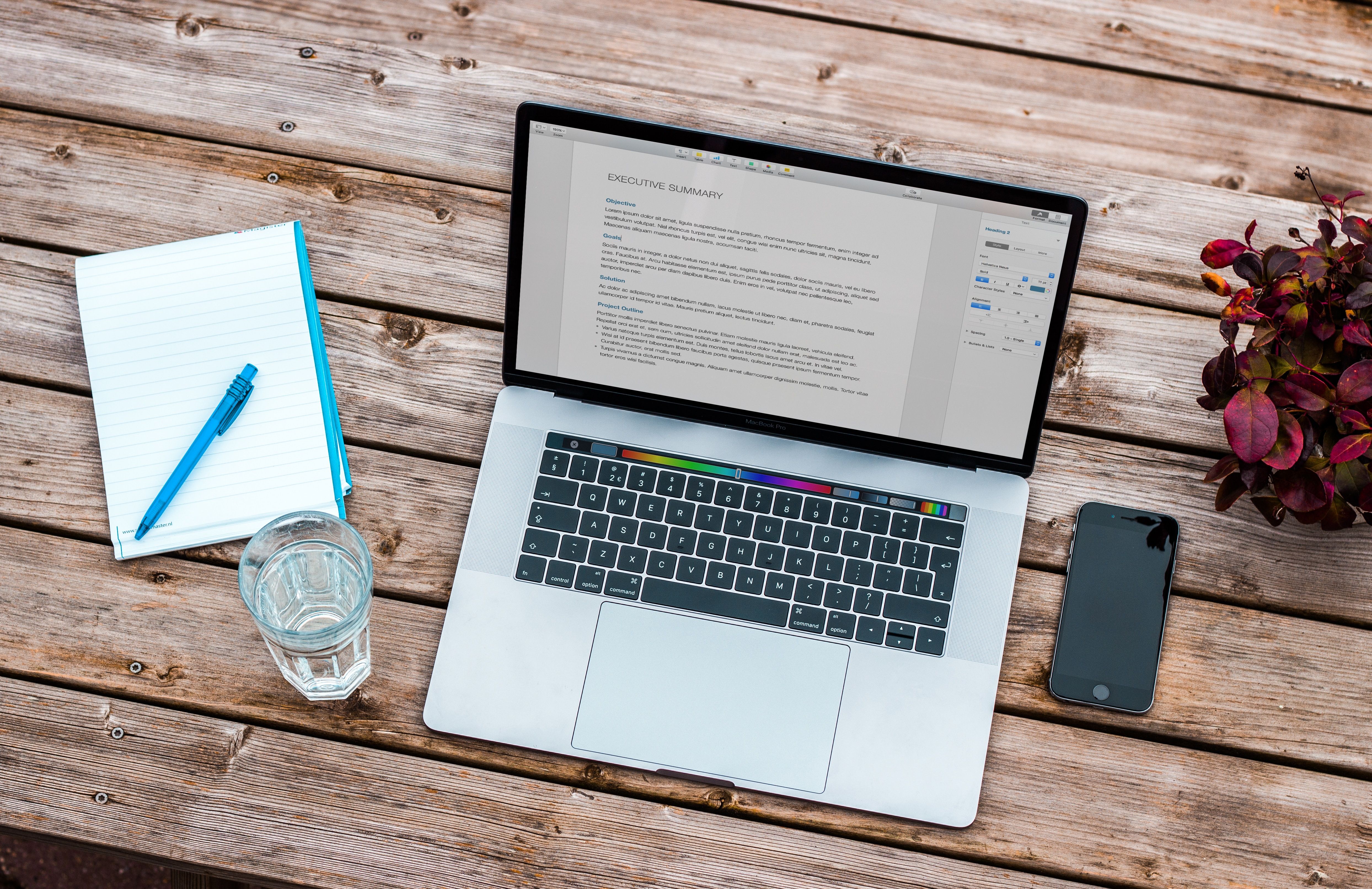 Keep It Simple
The hiring process can be stressful for everyone involved and companies use resumes now more than ever. Companies are learning about applicants and how they will fit in. Having a resume that is easy to read and summarizes your accomplishments, skills, while highlighting relevant experience is key. Below are 6 tips to help you write your best resume. International Minute Press can help you design a professional resume and print it on premium papers with envelopes to match. Designing cover letters and address labels that will add to the quality of your resume package has never been easier. Let's begin.
Be Above the Fold
Above the Fold is an industry term that originated from what you see on the front half of a folded newspaper. In today's digital age this means what you see before you scroll down on a webpage. What is above the fold creates your first impression of a document. For a resume you should make sure your best experiences & accomplishments are visible on the top third of your resume. To catch your potential employers eye you should put your best, most relevant experiences first. Do your research and find target keywords that employers are looking for and make sure to use them in your current and prior job descriptions. By selecting proper headline type, formatting & language on your resume, you make it easy for employers to skim through your qualifications.
Make Your Resume Skim Friendly
As I just mentioned HR and interviewers don't spend a lot of time on each individual resume. Help them and yourself by getting as much information as possible, in as little time as possible. Take time to highlight your name then keep the font size throughout your resume consistent to ensure readability. It is important to use font size for emphasis throughout your resume. Be judicial about your bolding, italics, and all-caps. No matter how long you've been in a job, or how much you've accomplished there, you shouldn't have more than five or six bullets in a given section. If you go beyond 5 or 6 typically people become disinterested, no matter how crafty you have been with your language, the employer just isn't going to get through them all.
Hit the Highlights
Your resume doesn't need every work experience you've ever had. Think of your resume not as a comprehensive list of your career but rather as a marketing document selling you as the right fit for the job and needs of the organization. For each resume you send out, you'll want to highlight only the accomplishments and skills that are most relevant to the job you are applying for.
Numbers Never Lie
Employers like facts, figures, and numbers so don't be afraid to include as many as you need to make your point with bullet points. This gives employers tangible evidence of your production. How many people were impacted by your work? By what percentage did you exceed your goals? By quantifying your accomplishments, you really allow the hiring manager to picture the level of work or responsibility you needed to achieve them. Remember your resume is a place where you can brag a little about your accomplishments.
Use Continuing or Online Education to Show Growth
Don't be afraid to include continuing education, professional development coursework, or online courses in your education section, especially if it feels a little light. Employers love to see initiative, adding your CE credentials shows that you are willing to learn and develop your current skills along with new ones. Adding soft skills on a resume often starts to sound like buzzwords, if you are not careful. Being a "public speaker" or an "problem solver" are important characteristics you want to get across. Think about how you can demonstrate these skills in your bullet points without actually saying them.
Talk to the Professionals
Discussing your design options and talking with a professional resume designer can make the difference in landing the job. Speak with a specialist at International Minute Press to make your resume as eye catching as your skills. Remember to follow up your application with an email or call, not only to confirm that the employer received your work, but to ask if they had any questions and express your interest to discuss the job face to face. Nothing is more impactful than a personal touch. Calling or emailing after sending your resume shows persistence, diligence, and a strong desire to be the best candidate. It is important to take time every quarter  to pull up your resume and make some updates. Add new responsibilities and new skills. When your resume is updated on a regular basis, you're ready to jump when opportunity presents itself. Now you are prepared when the right opportunity is in front of you.