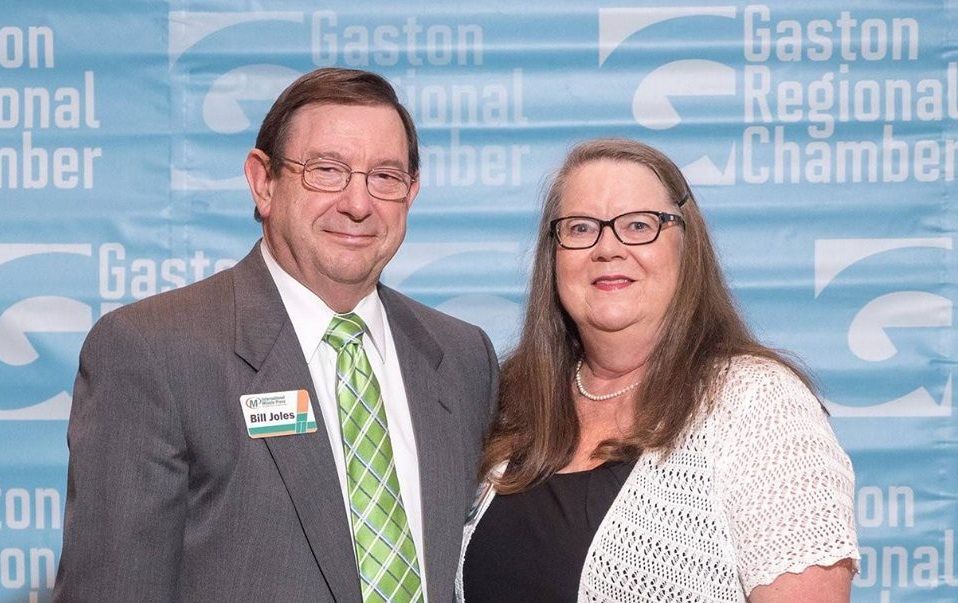 Pam Joles lives in Gastonia, NC with husband and business partner, Bill Joles, since 1991. Together they opened IMP Gastonia in July of that same year. They have built a reputation for honesty and integrity in all of their business dealings.
Pam was an educator and taught 8th grade Social Studies and Language Arts in Louisville, Kentucky and Math in Cincinnati, Ohio. She served on the board of the Alliance for Children and Youth and several committees at her church as well as 8th grade Sunday School teacher.
Bill has worked at GE Lighting and Major Appliance Business Groups, as well as Manager of Customer Service for Threads USA. Bill has served on the Board of the Schiele Museum, President of the former Gastonia Downtown Development Corp., was on the Board of the Salvation Army and his church Local Board of Administration. He has served as a Rotarian, Rotary President, and Assistant District Governor as well as being a Distinguished Rotarian and a 3-time Paul Harris Fellow. Bill was awarded the Jaycees Distinguished Service Award for outstanding community service in 2002 and Outstanding Business Person 2010.
IMP Gastonia is a member of the Gaston Regional Chamber and Montcross Chamber. We were also chosen Gaston Regional Chamber Business of the Year in 2014.
---
If there's one thing we've learned over the years, it's that no amount of technology can replace the human touch. That's why we hire only the most qualified individuals to serve on our team. We look for people that share our philosophy that your business is our business.
Our team of diversely skilled professionals continually push themselves to learn and evolve so that we may help you conquer each new challenge on the road to success. Every person on our staff is committed to providing you with the best possible customer service and the highest-quality products. This commitment is reflected in everything we do.